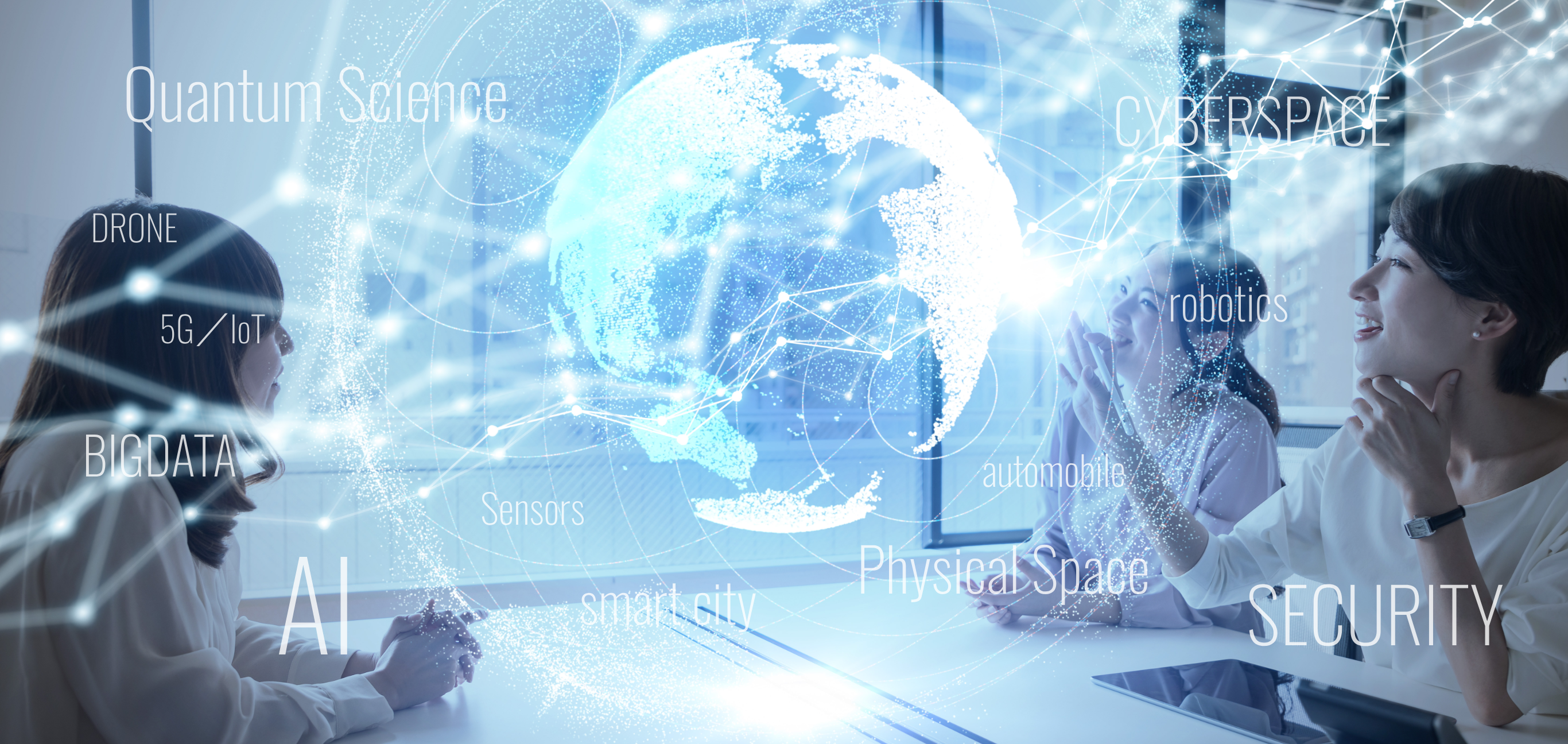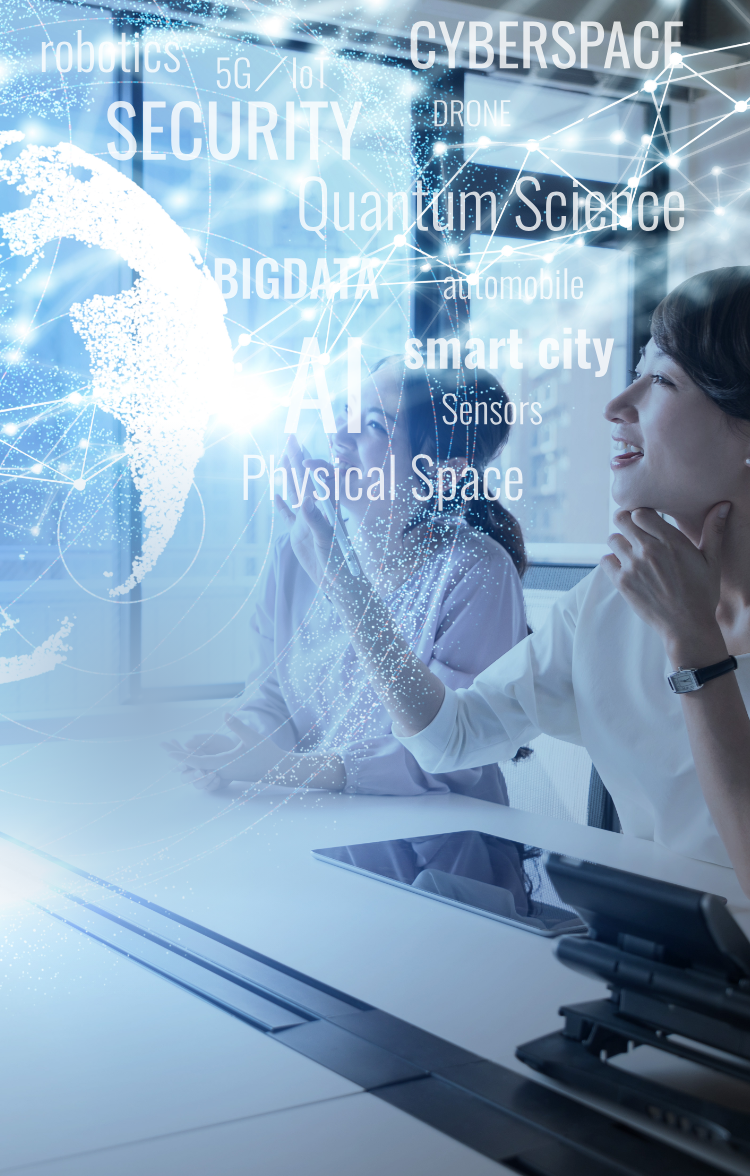 Next-generation
Human Resources and
Technologies
for Super Smart Society
Union of Open Education and
Open Innovationopen
All News

About "Super Smart Society Promotion Consortium"
Co-creating new social contributions through development of next-generation human resource for Super Smart Society
Tokyo Tech is newly launching a consortium to promote the realization of Super Smart Society (Society 5.0), and planning to develop future leaders who are capable of supporting the transformation to Super Smart Society.
To accomplish this aim, Tokyo Tech is looking for highly motivated companies who wish to join this consortium and support this education program. The consortium has been founded in October 2018.
UPCOMING EVENTS
All Events

SSS Matching Workshop 2023Fall
SSS Matching Workshops are held twice a year to present research results and ideas in front of researchers and engineers from companies and research institutes related to the super smart society. Join the workshop and actively present your ideas!
Date

November 29th, 2023 0:30pm-8:00pm

Venue

Tokyo Tech Front / Kuramae Hall and Royal Blue Hall

Target participants

Tokyo Tech Students, Faculty, SSS consortium partners

Fee

Free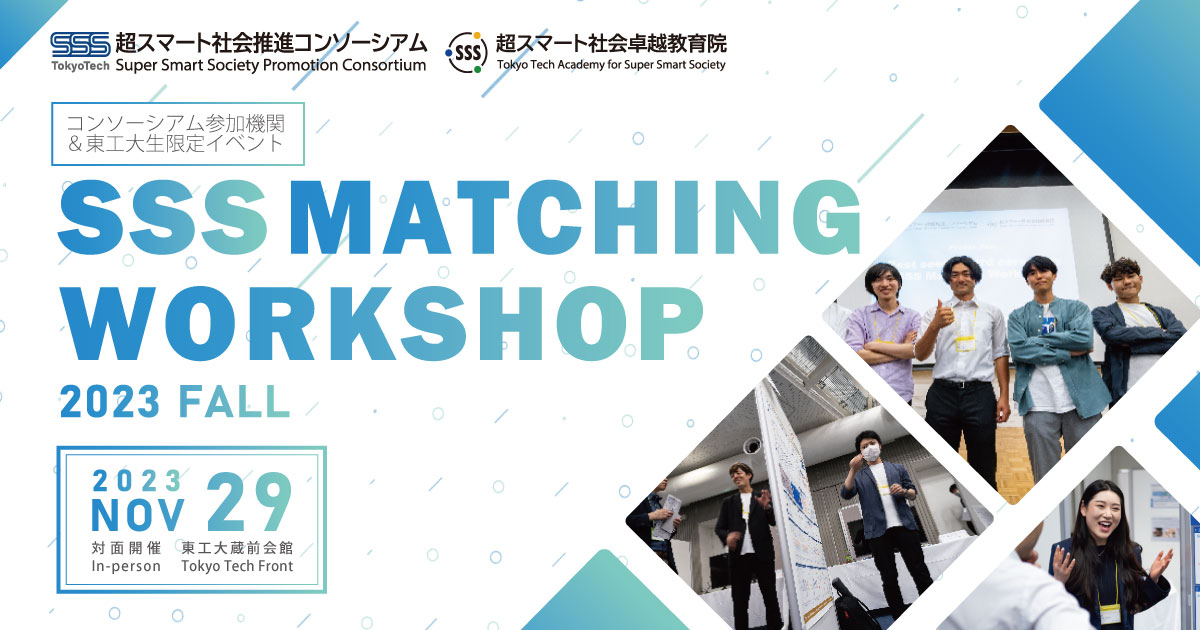 The 8th Super Smart Society Promotion Forum

Date

September 26th, Tuesday, 2023

Venue

Tokyo Tech Suzukake Hall @ Suzukake Campus

Learn more

[Limited Event] One-day School 2023

Date

September - October 2023

Venue

Tokyo Tech

Learn more

1st SSS Matching Workshop (FY2023)

Date

June 7th, 2023 0:30pm-8:00pm

Venue

Tokyo Tech Front / Kuramae Hall and Royal Blue Hall

Learn more
All Events