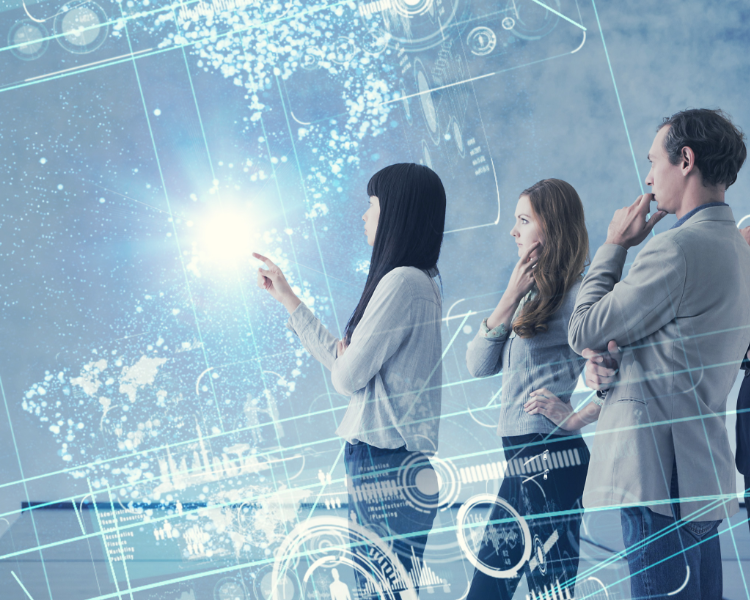 First SSS matching workshop (AY2022)
EVENTS
*This event has ended. Please click here for the Event report (Link to the Titech website)

last updated on July, 21
◆

About SSS matching workshop (AY2022)

We aim to build interdisciplinary research teams that cross fields by matching the needs of the Consortium partners with the seeds of the research and human resources of faculty and students at Tokyo Tech. For that purpose, the event provides opportunities for faculty/students in various fields and Consortium partners to have interactive discussions.

■ Target:All Tokyo Tech students, SSS Consortium partners, Tokyo Tech Faculty and Staff
*Participation with seed presentation in this workshop is a prerequisite to enroll in the WISE–SSS Program.
■

Date&Time:
[Seeds-Round](in-person)
Date&Time: June 8, 2022 Wed. 13:00-18:30 (Tentative)
Venue: W9 bldg. Multi-Purpose Digital Hall, Media Hall & Collaboration Room at Tokyo Tech Oookayama Campus
Keynote Speech, Presentations of seeds or research ideas by students, and discussion with SSS Consortium partners.
[Needs-Round](online)
Date&Time:June 29, 2022 Wed. 16:45-20:15
Venue:Zoom Online
Keynote Speech, Presentations of activities and needs towards super smart society by SSS Consortium partners, and discussion with students.
■

Registration:
Please register from the below link.
*Redirected to the Microsoft Forms.
The call for student participation has been closed (by 5:00 p.m. on May 16) .
FOR STUDENTS     FOR FACLUTY
■ About preparing materials(For Student):
Please refer to "Lightning Talk and Presentation for Individual session *for students" (pdf) when preparing your submission.
Details will be sent by email shortly.
■

Program:
June 8, 2022 Wed. 13:00-18:30 Seeds-Round

13:00-14:10 Opening Session
13:00-13:10
◆Opening speech
13:10-13:20
◆Overview of SSS Matching Workshop
13:20-14:00
◆Keynote Speech
"Proof of Concept in the Otemachi Marunouchi Yurakucho district"
Introducing a case study of Proof of Concept promoted by Mitsubishi Estate in the Otemachi Marunouchi Yurakucho districtChikara KANDA
Mitsubishi Estate co.ltd Area Management Planning Department・Manager/Asociation for Creating Sustainability in Urban Development of the Otemachi Marunouchi Yurakucho district・3×3Lab Future Manager

Biography:Born in Hamamatsu City, Shizuoka Prefecture in 1977 and currently resides in Mishima City, Shizuoka Prefecture.
He is a member of The Ecozzeria Association, a community development council that aims to solve social issues, and is currently promoting co-creation projects and various demonstration experiments using digital technology at Otemachi 3×3 Lab Future with the aim of solving local issues. >
14:00-14:10
◆Break/Preparation
14:10-15:00 Lightning Talk by Students(1min/person)(Multi-Purpose Digital Hall)
14:50-15:00 Briefing of the poster session
15:00-15:10 Photographing time
15:10-18:10 Student Poster Session(Media Hall & Collaboration Room)
Students' Presentation Title list/Accessible via campus network and PW authentication
18:10-18:30 Closing Session
18:10-18:15
◆Speech from Consortium Patner
18:15-18:20
◆Orientation for feedbacks
18:20-18:25
◆Introduction about Next Needs-Round
18:25-18:30
◆Best seed award ceremony, Closing speech
June 29, 2022 Wed 16:45-20:15 Needs-Round

16:45-18:30 Auditorium(Opening Session)
 16:45-16:50
◆Opening speech
 16:50-16:55
◆Overview on Needs-Round of the matching workshop
 16:55-17:30
◆Keynote Speech
"Innovation that Matters"
Fumio WATANABE
Tokyo Tech Academy for Super Smart Society
Super Smart Society Special Advisor

Biography: Dr. in Electronic Engineering from Tokyo Tech in 1980, he served as Executive Director of KDDI in 2006,
CTO of UQ Communications in 2007, and Chairman of the Board of Directors of KDDI Research, Inc. in 2014. He is currently president of the Fifth Wave Initiative.
 17:30-17:35
◆Needs-Round Program
 17:35-18:30
◆Brief presentations by Consortium partners(2min/each)
18:30-20:00 Partner's Individual Sessions 
20:00-20:15 Auditorium(Closing Session) 
 20:00-20:05
◆Gathering
 20:05-20:10
◆Closing speech from Consortium partners
 20:10-20:15
◆Closing speech
□Reference:
(1)Briefing on our previous matching workshop
(2)Students' Presentation Title list of previous matching workshop
https://www.sss.e.titech.ac.jp/mws2021/2021_fall_s/program.html
(Campus network access only)
(3)FAQs about wise-sss program and matching workshop
■

Participating Partners of this workshop
| No. | Participating Partner's Name |
| --- | --- |
| 1 | National Institute of Information and Communications Technology (NICT) |
| 2 | National Agriculture and Food Research Organization (NARO) |
| 3 | National Institutes for Quantum and Radiological Science and Technology (QST) |
| 4 | Azbil Corporation |
| 5 | ANRITSU CORPORATION |
| 6 | ITOKI CORPORATION |
| 7 | LG Japan Lab Inc. |
| 8 | Kawasaki Heavy Industries, Ltd. |
| 9 | KDDI CORPORATION |
| 10 | JTEKT CORPORATION |
| 11 | Central Japan Railway Company (JR Central) |
| 12 | TOSHIBA CORPORATION |
| 13 | Tressbio Laboratory Co., Ltd. |
| 14 | NEC Corporation |
| 15 | Mazda Motor Corporation |
| 16 | MITSUBISHI ESTATE CO., LTD. |
| 17 | Mitsubishi Electric Corporation |
| 18 | YASKAWA Electric Corporation |
| 19 | Yokogawa Electric Corporation |
| 20 | Rakuten Mobile, Inc. |
| 21 | Ministry of Agriculture, Forestry and Fisheries (MAFF) |
| 22 | The Ocean Policy Research Institute, The Sasakawa Peace Foundation |
| 23 | Marine Open Innovation Institute (MaOI) |
■

Flyer

■

Contact information
Super Smart Society Promotion Consortium Secretariat E-mail: sss-secretariat[at]sss.e.titech.ac.jp